Serial entrepreneur
turned educator.
Helping college and university students start
and grow their businesses outside of the classroom.
Learn More
Entrepreneurship for
high schools
Developing and integrating curricular and co-curricular entrepreneurship
education for IB World Schools.
Learn More
Data
Drives
Decisions
I teach startups and established businesses
how to make data driven deicions that quickly scales revenue.
Learn more
"the pursuit of opportunity beyond resources controlled"
The above definition of entrepreneurship is credited to Professor Howard Stevenson, the "godfather of entrepreneurship studies" at Harvard Business School.
This is my favorite definition of entrepreneurship because there's no mention of business.
The knowledge and skills one acquires throughout an entrepreneurship education are transferable to everyday life...and, of course, business.
Bert was an awesome Entrepreneur in Residence during my time in the Spartan Accelerator at UT. Each week, Bert brought the energy and excitement, which was truly contagious to everyone around. In our weekly meetings, Bert brought so much knowledge to the table it was sometimes too much to take in. He helped me through the beginning stages of my business; market research, business model, target market, gaining traction, and more. Bert also assisted me in competitions I was competing in, making some awesome pitches and even winning a few. I'll always be grateful for my time spent with Bert during the Accelerator Program and my career at UT.

Colin White, Founder Adlumination
Student Accelerator, University of Tampa
Having Bert Seither as my EIR is one of the best things I could ask for being an accelerator. Bert is amazing when it comes to anything, he is always there for me when I have any questions whether it is business related or personal. Bert has really motivated me and made me a better entrepreneur in the short time of me being an accelerator and I can't wait for the years to come.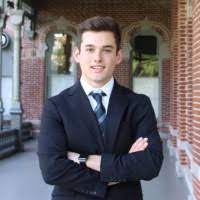 Cabry Hildmann
University of Tampa, Accelerator
Bert always comes with a tremendous amount of energy and enthusiasm. Throughout my time in the Spartan Incubator program, he was very helpful on a plethora of different topics. He helped me and all of my cohort to navigate through many of the challenges of starting a business and was willing to make introductions and share resources whenever he felt he didn't have the best answer.

Logan Martin
Student Accelerator
Bert is an exemplary manager and instills a very professional atmosphere wherever he is. He is always willing to lend advice to his colleagues and assist in honing their communication skills. Bert does a tremendous job adding value for his clients, whether it is ad hoc mentorship, or a public speaking/educational engagement; he cares deeply about his clients and their success in navigating the business world. I would highly recommend him as a management consultant.

Joshua Jones
Established Business Owner
Professor Seither recommended I introduce myself to her during one of our meetings because we were working on a similar business model and could possibly provide value to one another in the future. After reaching out to her and having multiple conversations we decided to convert our companies into one and create a partnership. Ever since this decision was made my life has changed immensely for the better and it would not have been possible without the accelerator program.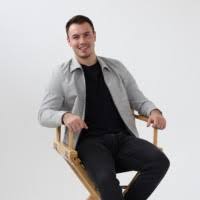 Cabry Hildmann
University of Tampa, Accelerator
Bert always comes with a tremendous amount of energy and enthusiasm. Throughout my time in the Spartan Incubator program, he was very helpful on a plethora of different topics. He helped me and all of my cohort to navigate through many of the challenges of starting a business and was willing to make introductions and share resources whenever he felt he didn't have the best answer.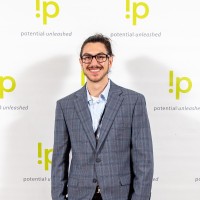 Logan Higuera, Founder OpenOcean
Community Accelerator
Bert Seither, our Entrepreneur in Residence, has not only been an outstanding teacher to me but a mentor as well in just a short four months. His stories and real-life applications were so relatable at times, I questioned if he was reading my mind. I did not realize how badly I needed a mentor for support, whether I actually needed to talk to him or not. In the back of my head, I knew he was always there which allowed me to open up my possibilities and try new things in my business operations.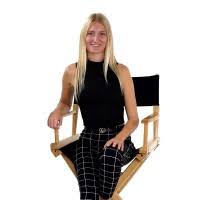 Lindsey Marzo
University of Tampa, Accelerator
Co-Founder, Modern Media Group
Professor Seither was one of my direct mentors at LaunchX, a summer entrepreneurship program for high school students. I was blown away by his enthusiasm, energy, and passion not just for entrepreneurship, but his eagerness to help his students succeed. I remember one phrase he would tell his students: "Data Drives Decisions" and I can proudly say all his students unanimously concur that Professor Seither is the best business coach and mentor.

Dylan Kim
Boston College '26
As Professor Seither's student, he taught my class with passion and enthusiasm for the content while maintaining a high level of professionalism and productivity. He had excellent communication with students, was always available outside of class, gave interesting assignments, and treated his students like his own peers. He felt like more of a mentor than a professor; after a full semester in his class I can confidently say he is one of the best teachers I have had at John Sykes College of Business, and had I taken his course earlier in my college career, I would have added Entrepreneurship as a minor. I'm thankful to have learned from him, and recommend him to any and all of my peers.

John Rodd
Previous Student
The first thing I recognized Bert did for me was save me from making typical bad decisions. He understood that folks like myself have lots of dreams, some of them a bit too big out of the gate. So he roped me in and helped me focus on the right pursuit and the right steps. Looking back I can say he saved me not only from wasting a bunch of money but on embarrassing myself.

Dean Rice
New Venture Founder
I have been working with Bert for a few months now and it has been an absolute pleasure. We have discussed general business issues and created an in-depth marketing strategy that will help take our company to the next level. He is a good listener and very goal oriented. The amount of progress we have made in a relatively short amount of time is a testament to that. Bert is a great asset to our company and I would highly recommend his services to anyone wanting to improve themselves or their business!

Jason Behn
Established Business Coaching Client
I had the pleasure of being taught by Bert in multiple subjects; Design Technology, Business Management, Entrepreneurship, and life. When most people see the word "Entrepreneur" they think to themselves 'ok so he doesn't have a job' or 'he is self employed.' Bert is not either of these definitions. Bert is an entrepreneur but lives through the definition "the pursuit of opportunity beyond resource's control." Give that man an idea and he will take it and RUN. He will meet expectations, then exceed them past what you thought was possible. I can without a doubt say that Bert is the greatest teacher I have ever had.

Everett K.
IIB High School Student
Bert is a brilliant business coach. I don't know many people who would be as invested in your business as you are. And that's what you get from Bert. 100% involvement from day one. Plus the amazing opportunity of 'plugging into' Bert's experience and vast knowledge of sales and marketing, which is what helped me see my business from a completely different perspective. Working with Bert was both a great pleasure and an ultra fast learning curve, firmly rooted in the practical, down to earth and realistic guidance, which greatly contributed to my personal business development. So if you're struggling, if you can't quite see that next logical step you need to take, Bert is the right person to help you out. Thank you, Bert!

Beata Drezek
Coaching Client
Bert is a great coach. He's constantly pushing you to come up with the creative aspects that will give you an edge on your business. He is an incredible support and manages to think about every aspect that will come up as you move forward. He is also extremely resourceful and you can count on little hacks that will make the trip easier. He thinks strategically and balanced out with a great dose of his own experience. I am constantly starting projects up and consider myself strong on implementation but with Bert around it's all easier. Great support and thanks for your help Bert.

Bruno Carrera
Established Business Coaching Client
Bert is great. He had patience with my fiance and I as we started our company. Bert also impressed me with his commitment to lifelong learning about entrepreneurship and the different fields he works with. He is charismatic and creative, and he thinks outside the box. He helped us identify new marketing ideas and how to obtain more customers.

Ashley Danto
Coaching Client
Bert's entrepreneurial spirit is contagious. He's honest, hard-working and has incredible integrity (not to mention a great sense of humor). His love for helping entrepreneurs shines in all he does!

Larry Beckler
Startup Attorney